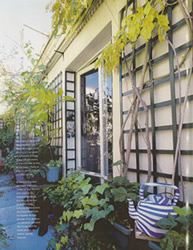 A space audit is most appropriate when a major renovation/extension is planned or when difficulties arise following a move or extensive changes in an existing space. Symptoms may include repetitive obstacles, loss of vitality or sleep, unexpected dysfunctions or simply difficulty to find one's place.
Requests based on vague objectives ("Do I have a good Feng Shui?") or decoration oriented ("Which color should I paint the wall?") are discouraged. If classical Feng Shui dwells with colors, forms and materials, It is not aesthetic in nature. Its primary objective is the optimal placement of functions in a given space. As a professional tool to assess performance limitations, it works well in conjunction with more traditional business and personal evaluation techniques.
Westernized and simplified versions of Feng Shui are excluded from the practice. No object is sold nor added to the client space. Classical Feng Shui is a complex art, practiced with humility and respect, in combination with timing assessment tools. Each case is unique.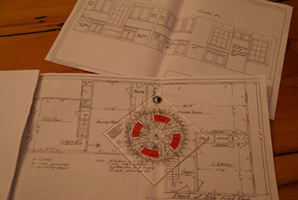 Although pricing is traditionally based on space footage, fees are calculated according to time spent on the project and aligned with common business consulting practice.
Confidentiality is a key commitment. No client list is published. References are provided at the appropriate time and only with explicit consent of existing clients.
"Work space is like an untapped resource. In Hong-Kong, Taiwan, Singapore, (…) the definitive choice of a building will not happen unless a Feng Shui audit is performed. In Europe, real-estate choices made by decision-makers, are often based on the sole criteria of prestige, aesthetic or pure rentability. But for the same cost, some building are more valuable than others because they carry a better energy set."
Marie-Pierre Dillenseger, Les Echos, Avril 2001.
Building that do not sell, or sit too long on the market, are of prime interest to Marie-Pierre Dillenseger.
In consulting with residential or commercial properties, services include Site and floor plan assessment prior to real estate investment, building, moving and renovation projects; Synergy audit between business and real estate properties; Evaluation of flows (pathways) leading to and exiting from building as these directly contribute to the way premises are connected and "fed" by the environment.
The audit takes into account natural landscapes or urban setting where the property sits (Forms and "Dragon veins").